View the complete instructions on how to fill out the Colorado W-9 form.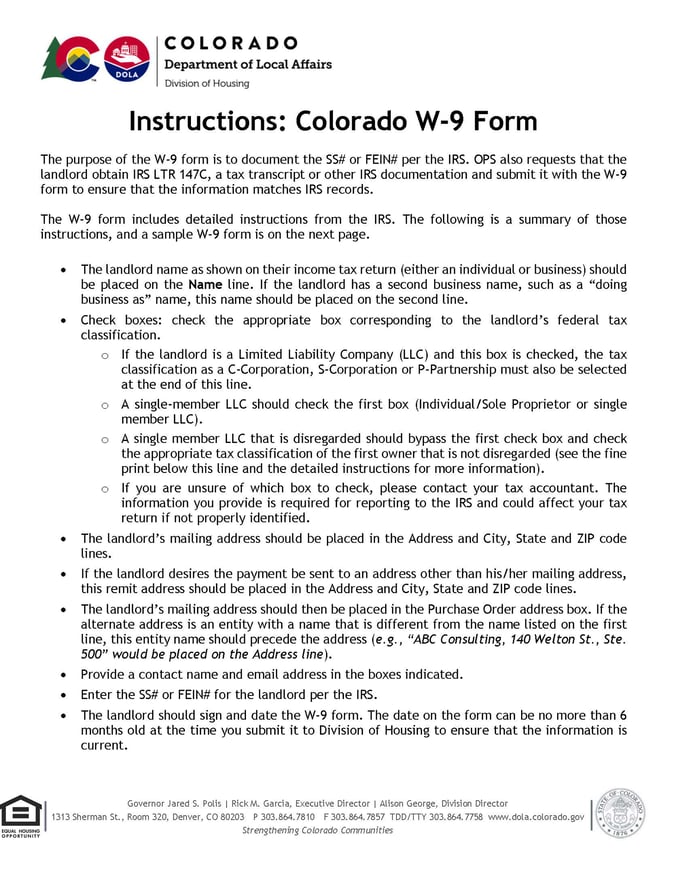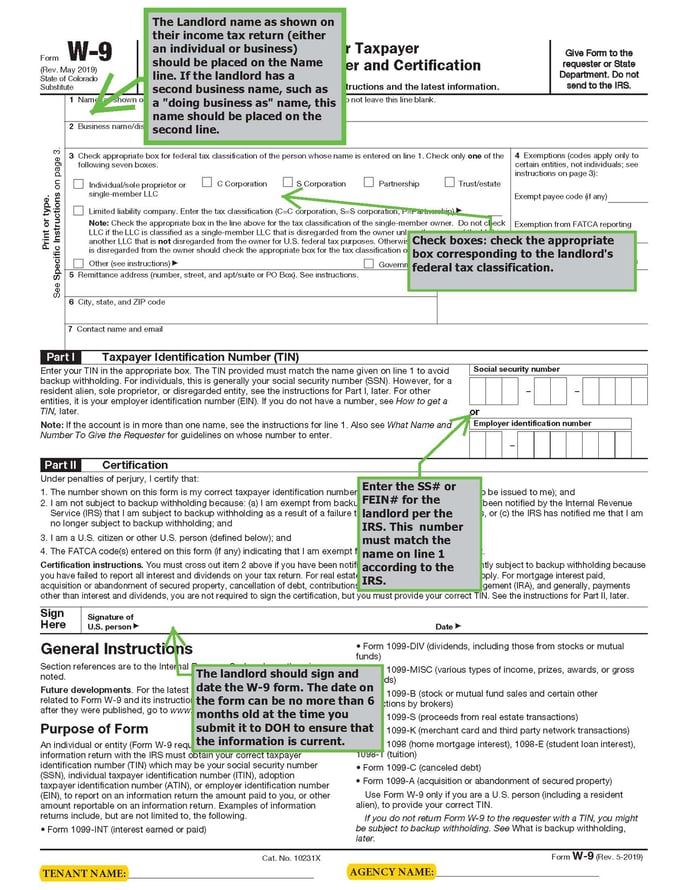 Frequent W-9 Questions:
A Physical Address needs to be listed on the W-9 form. A PO Box can only stand
alone on a W-9 form if the PO Box was used to register with the Colorado
Secretary of State.
Landlords who provide an SSN on their W-9 form will need to verify property
ownership.
Information provided on the Property Appraisal Website and Colorado Secretary
of State Website must be updated and match the information provided on the
Landlord Application and W-9 forms.
Guidelines regarding tenant eviction after payment distributed by the
Emergency Rental Assistance Program have been received.